Kula Sushi has been growing steadily over 400 locations in total mainly in Japan, 14 locations in the U.S., and 8 locations in Taiwan. We strive to offer and proudly serve menu items using ORGANIC products and/or NO MSG, NO Artificial Sweeteners, NO Preservatives and NO Artificial Coloring for customers' health and safety. As opening new locations nationwide, we look for qualified individuals who are committed to provide high quality service to our customers.
Kula's Members
STORE MANAGERS
Why Kula?
"Working with people, providing fun dining experience to customers, Yes! There are many things I can learn every day. Six years working experience at Kula kept me motivated all the time. Also I am very excited to be a part of the corporate management team. I would like to challenge myself to next level, maybe more Global field and also would like to encourage everyone who wishes to grow with us."
(Maria, Laguna Hills Store Manager CA)
"Learning a lot and having fun at work place feels like working with family!! Company has been very supportive to build my career since I started as a Dishwasher when I was 18 years old."
(Masa, Brea Store Manager CA)
"Do you like Sushi ? We only offer Organic and NON-MSG. We are very proud of high scores and reviews on Yelp.
As our regular work schedule is 8 hours per day and 5 days per week, I have established good balance between work and my personal life."
(Chris, Plano Store Manager TX)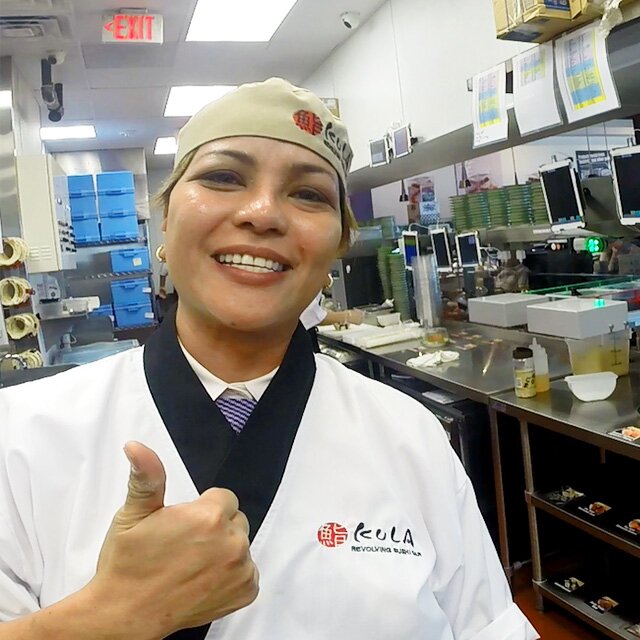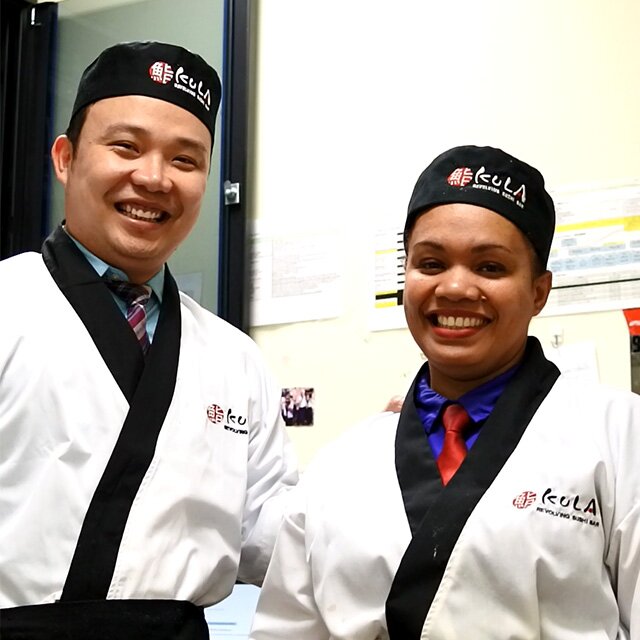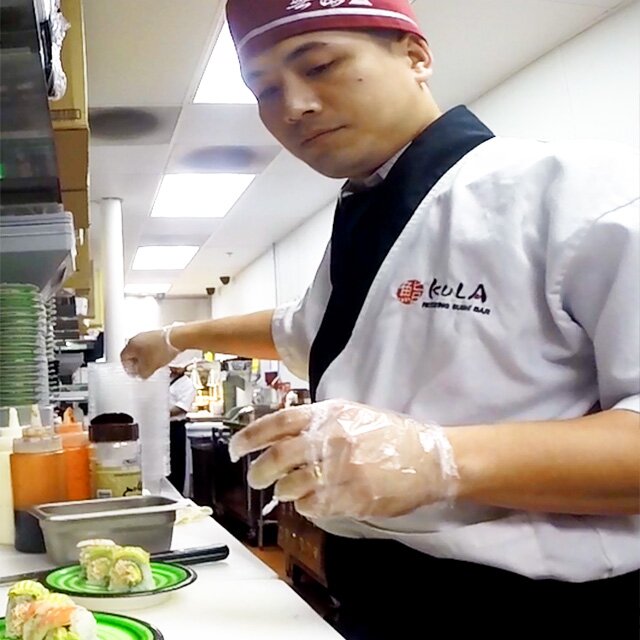 SERVERS
Why Kula?
"My duties are taking drink order, explaining " Mr. Fresh, Touch panel order system and Bikkura pon" to customers, and keeping store clean. We are always paying attention to the waiting list and making customers aware of their estimate waiting time. Many college students enjoy working here part time and receive good tips!"
(Shelly, Carrollton Store TX)
"I found Kula on indeed® and immediately applied as it looked so fun! Actually working as a server at Kula is awesome! Stable work hours, surprisingly nice tips as it's always full of customers! "
(Ken, Little Tokyo Store CA)
"Kula has very unique touch panel order system, so servers don't need to take orders like other restaurant. Ordered items will be delivered on Express belt just next to customers! I have been working here with great people. "
(Stephanie, San Diego Store CA)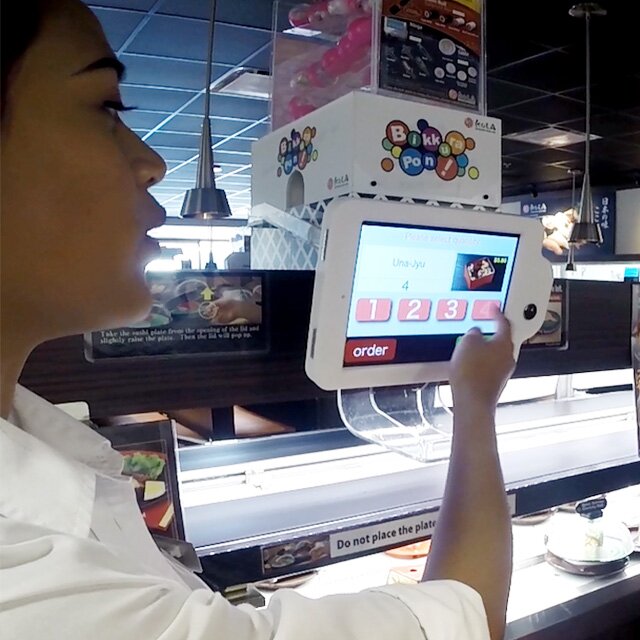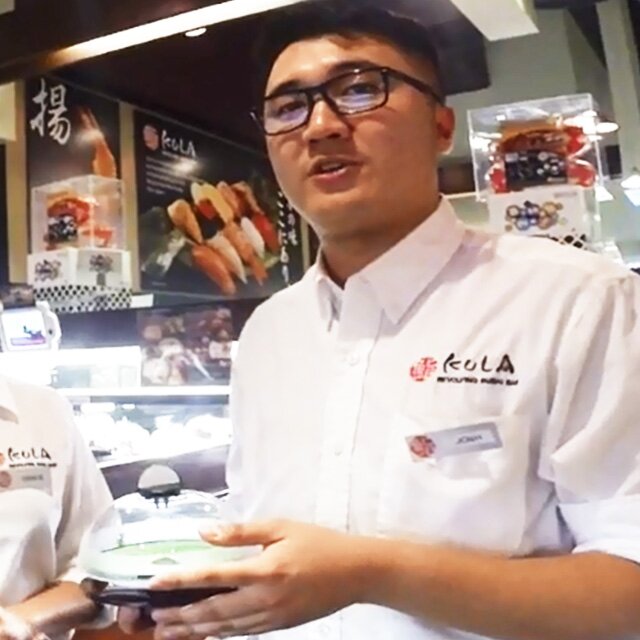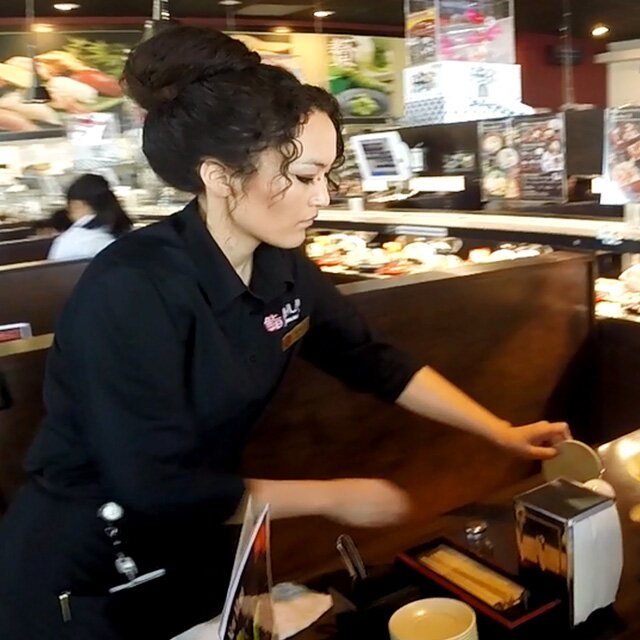 SUSHI PREP STAFF
Why Kula?
"Sushi machine, simple operation, easy to understand menu/recipes:, it did not take long time for me to learn. Also I can get decent TIP from customers!! Yes, I like sushi!! Always having fun at Kula with my family and friends with discount price."
(Jose, Torrance Store CA)
"I'm working at "Nigiri" station in the kitchen. I did not have any sushi restaurant experience at all. My supervisor teaches and trains how to make Sushi. It only took 1 day for me to be a Sushi Master! And I am very interested in learning more and more. And I would like to apply to the Management position for my career development when I am ready."
(Manuel, Irvine Store CA)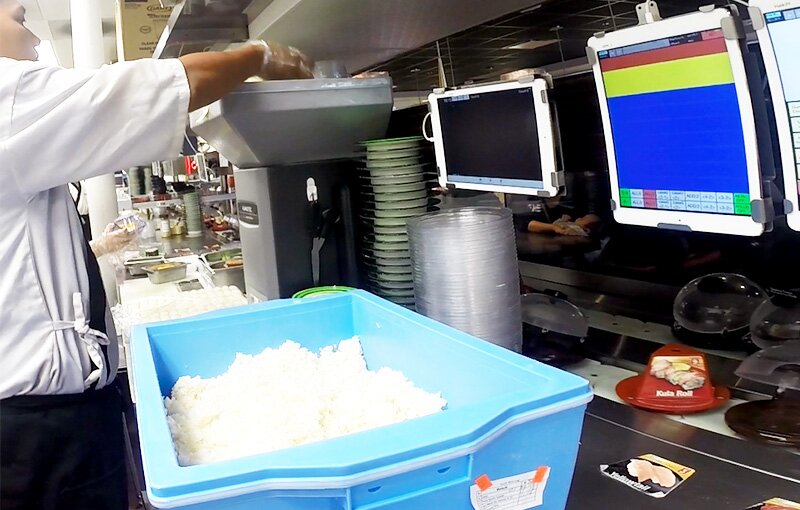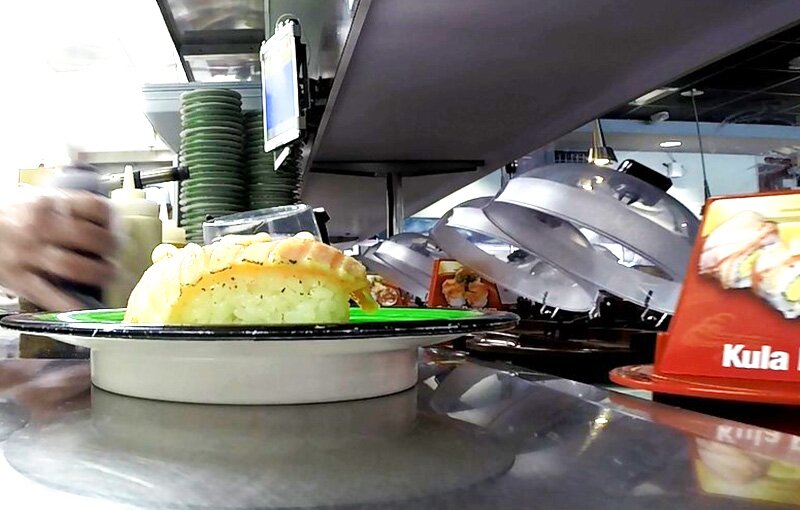 DISHWASHER
Why Kula?
"My job as a Dishwasher is to load - unload plates and pans to automatic dish washing machine. Also to keep the store clean all the time. Kula's unique system brings back all sushi plate from customer table to dishwashing area in the water, therefore no busser! Also I don't need to rub kitchen stuffs."
(John, Laguna Hills Store CA)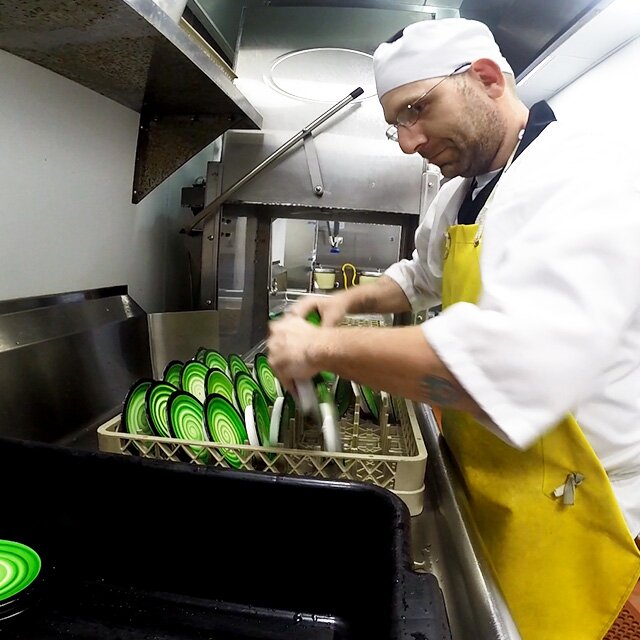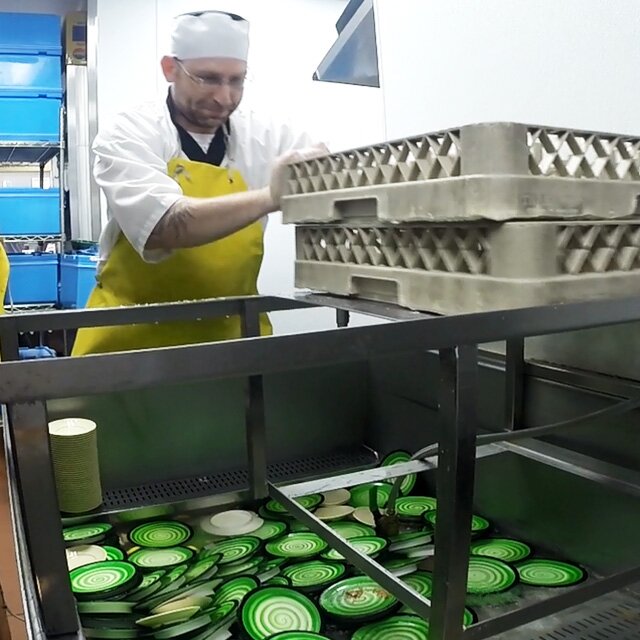 Nationwide Job Listings
Position:
Management Trainee (Entry-level position)
Classification:
Full-Time/Non-Exempt during training period. Full-Time/Exempt upon promotion.
Location:
California and Texas (more states to come!)
Job Description:
Management Trainees are responsible for learning and performing a variety of duties from food preparation, general supervision of store personnel, to opening and closing store and the delivery of exceptional customer service.

Management Trainees are expected to:

Directly perform hands-on work on an on-going basis during and post training period in order to train employees, respond to customer service needs, and role model appropriate behavior in store.
Learn to oversee and manage all areas of the store, as well as ensure efficient and effective store operations within given guidelines.
Exercise discretion and independent judgement with respect to matters of significance regarding employee relations, store operations, company policies and decision making.

Salary:
Management Trainee- Between $15-18, depending on experience (Non-Exempt).
Upon completion of training program, promoted to Assistant Manager (Exempt).

*Passing of Advancement Test is required to become Exempt *
Working Hours:
Average of 37.5 hours per week
(8 hours per day, 5 days a week; includes unpaid lunch break)
Time-Off:
2 days per week
PSL (during first year if working in CA)
PTO (starting second year of employment, including PSL)
Other Benefits:
Medical, Dental, Vision & Life Insurance (Exempt)
Meal Discount
Qualification:
2-4 years of restaurant experience or similar work environment.
2-year college degree preferred but not required.
Ability to communicate effectively in English.

Candidates must be able to perform each essential duty satisfactorily and must be able to:


Stand and walk for long periods of time
Perform duties in a restricted space
Work in a fast-paced environment
Frequently be exposed to heat/cold from equipment use
Ability to focus on computer screen for extended periods of time
Lift and move heavy objects
Get along with others


*Must be able to provide legal authorization to work in the US.
If you are interested in joining our team, please send your resume to:
We will contact qualified applicants. No phone calls please. Thank you.
*We're an EEO Employer*
Job Listings
Open jobs at Kula Sushi USA, Inc Provided by ZipRecruiter
To Apply, Simply click the job title(s) and send your info from "Apply Now" button.